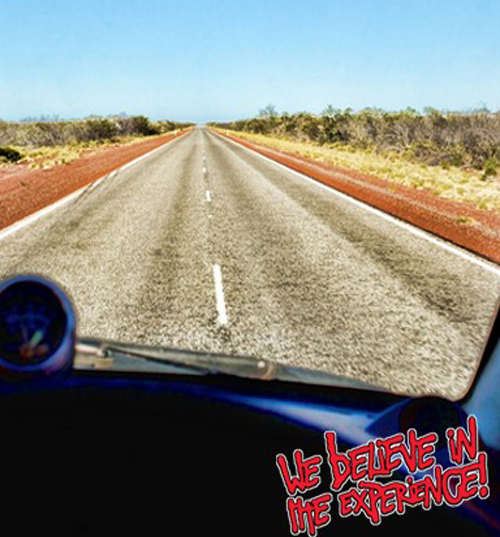 The Zeppelin 5-Seater Campervan
Budget Camper Van Rental Australia
The Zeppelin 5-Seater is built for the view baby - it's like having a penthouse everywhere you go!
---
QUICK SPECIFICATIONS:
Automatic Transmission // Unleaded Fuel // Sleep 3 Inside & room on the roof for a Tent // CD Player
---
Our Zeppelin Vans are kickass man!!! Check out the pics in the gallery – imagine having a sexy beer on the roof at Ayers Rock? Or rocking up at a beach and cooking breakfast with a view from the roof. Or just play a gig from up there and pickup chicks! With a bed in the back and room for 2 tents on the stage – this baby is perfect for a Festival, a roadtrip or even just a sexy weekend away!
The Zeppelin 5-Sleeper Included Extras
Seats 5 / Sleeps 5

Auto Transmission

Pitch a Tent Upstairs

Astro-turf Roof

Crazy Roof Stage

Large Bed Inside

Kitchen in Rear

Gas Cooker

Chiller Box

Large Storage Area
The Zeppelin 5-Sleeper Optional Extras
Camp Stools & Table
Under 21's can hire these Campervans!!!
Up to 4 Extra Drivers allowed!
GPS Available for Hire!
Optional Cancellation Protection can be purchased
Wicked Campers combines budget travellers with the perfect backpacking adventure. Unbeatable price on our campervans rental options and total freedom to go anywhere you want. Unbeatable experience with many roadtrip options and wide variety of camper vans.